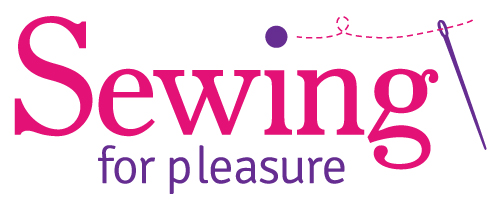 24-27 June 2021 · NEC · Birmingham
Open 09.30-17.00 (16.00 Sun)
Co-Located with The Creative Craft Show and Fashion and Embroidery.
Buy 1 ticket and gain access to all 3 shows.
Unleash the creativity within you at Sewing for Pleasure – if sewing, knitting and patchwork are your passions, this spring visit the ultimate stitchers' paradise – with all the latest supplies and ideas including must-have fabrics, fabulous yarns, patterns and threads; plus plenty to inspire and help refine your craft, including hands-on workshops, demonstrations and a chance to speak with the experts – you're sure to leave with your imagination ignited with inspirational ideas!
You will notice that we have introduced morning and afternoon tickets, this is to comply with Covid-19 crowd density regulations. You are able to buy a morning AND afternoon ticket if you would like to – and the cost for purchasing both is the same as the normal cost of a full day ticket. The HALF DAY prices are shown below.
Getting There
NEC, Birmingham · B40 1NT
NEC, Birmingham · B40 1NT
The NEC is at the heart of the UK's transport network. CLICK HERE for road, rail, bus and flight directions.
By Rail:
Birmingham International Station is within the NEC complex and gives easy access to the show.
Discount travel with Avanti West Coast. Exhibitors and visitors can take advantage of discounted train travel to the show. The offer is applicable on advance Avanti West Coast main line routes/tickets only. Advance tickets go on sale 12 weeks from the dates of travel.
What is the offer?
Simply book your journey to the NEC using the link below and the 20% discount will be automatically applied to your booking: http://po.st/creativecrafts
What do I need to do to validate my ticket?
You need to make sure that you have confirmation that you are attending an event at the NEC with you when
you are travelling (as the conductor may ask you for this on the train). So, please make sure you have your
exhibitor/visitor passes or email confirmation with you.
By Car:
The NEC is situated 8 miles east of Birmingham city centre, just off junction 6 of the M42 and is clearly signposted.
Daily car park charges apply. Pre-pay for parking and save on daily rates HERE.
Resorts World Birmingham offers the perfect opportunity for exhibitors or visitors to relax after a day at the show with restaurants, shops and spa available within the complex.